You may (or may not) be aware that I belong to the Etsy team, Craft Britannia. The team has started a new idea fairly recently to do a 'Shop of the Week' where we all take a little time to tell our friends, & customers about the chosen shop.
This week it's Rachel Elliott Glassworks. Rachel is a professional glass artist who creates beautiful sculptures & jewellery in her studio in Edinburgh. One of Rachel's best known collections of sculptures are her hares, which come in a wide range of colours, patterns, and designs, like the one below.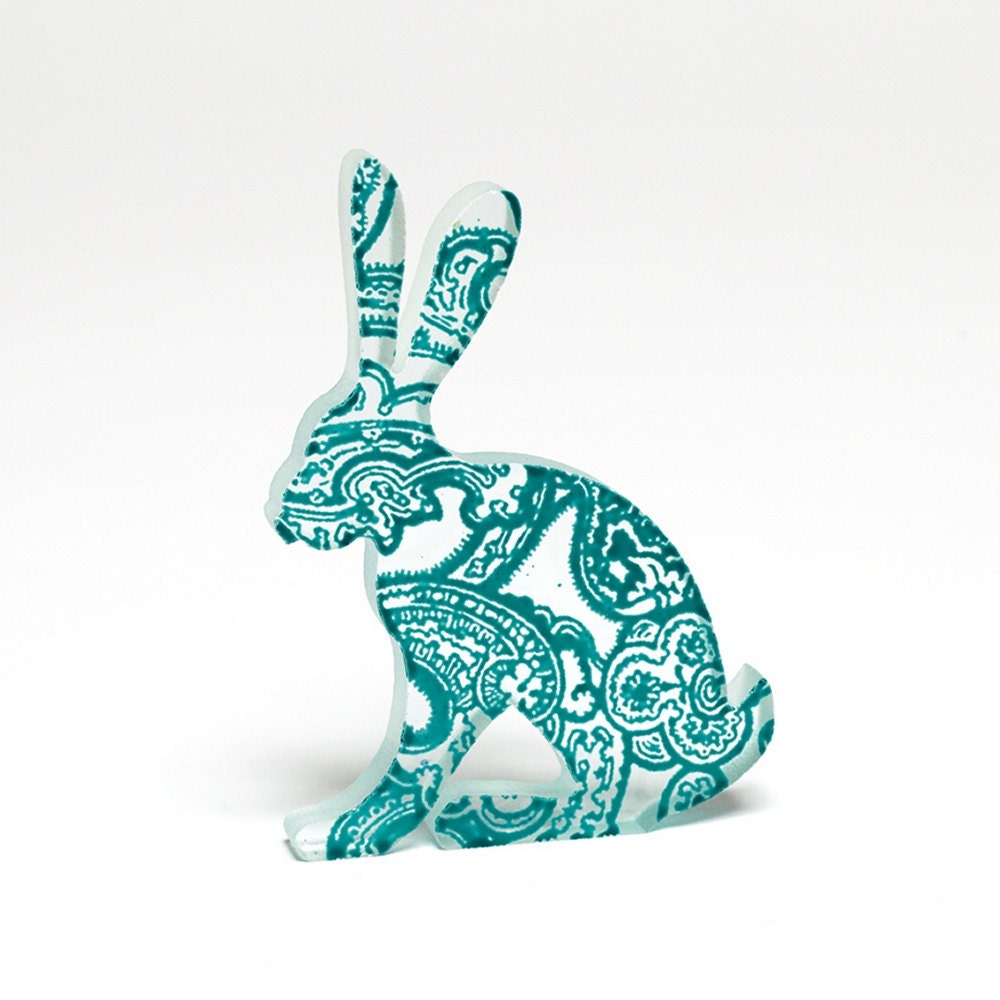 Green Paisley Hare Glass Sculpture
If you're interested, you can read a full interview with Rachel on the
Craft Britannia blog
and you can see her current items for sale at
Flying Cheese Toastie
, her Etsy store.